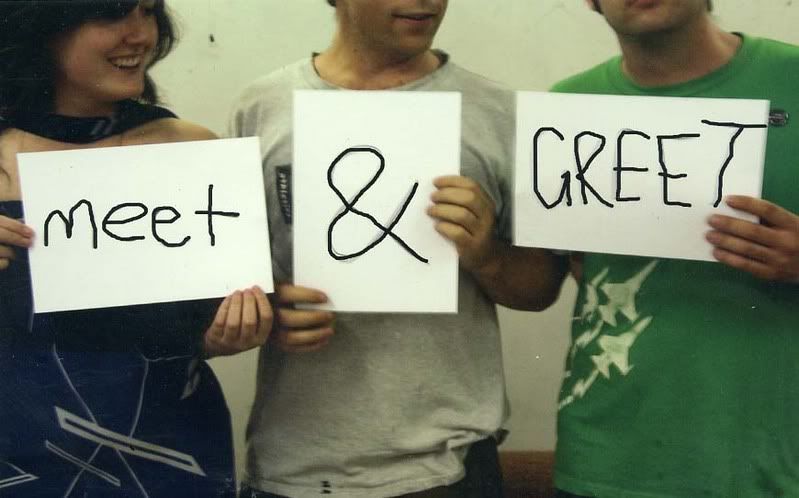 Meet & Greet invite - Downtown art space - Adelaide
Meet & Greet
April 4 - 21, 2007
Downtown art space
233 Waymouth Street
Adelaide, South Australia


Curated by

Peter Mackay

,

Meet & Greet

is a community building excercise and exhibition opportunity for Adelaide artists, intelligencia and beautiful people. Exhibitors were asked to drop their work off to Downtown art space in person so that their mug shot could be taken. The mug shots were then hung next to the participant's work.

At the opening, between sucking Coopers Pale Ale stubbies and gaining a bellyful of homemade cookies,

Skanky Jane

somehow managed to take some photos. You can have a geezer at these at

Skanky Jane's Picasa Web Album

.

* Apologies to anyone whose work and/or name was omitted - SJ just didn't get to "Meet & Greet" as many of y'all as she would like to have done!